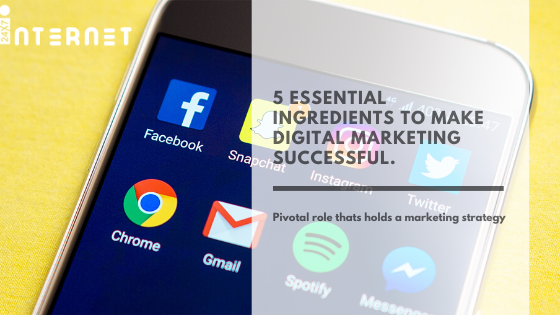 Creating a successful digital marketing strategy holds a pivotal role in your or the company's success. If you are thinking about how to opt for a successful digital marketing approach, follow this blog to help you with the same.
CHALK OUT A PLAN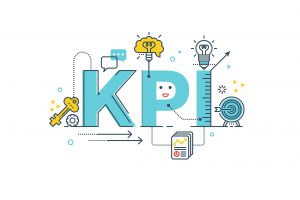 Before proceeding, you need a proper plan chalked out. You need to have a clear understanding of goals and objectives, the tasks you need to accomplish for Digital Marketing to succeed. Leads, conversions, traffic whatever they are; make sure just nailing the objectives. Setting and measuring the KPIs should be an integral part of your plan. It is best to create one's checklist, format, spreadsheet, and schedule to track and monitor the plan.
BENCHMARKING AND LEARNING FROM PAST
Analyzing your past campaigns is essential to chalk out strategy in present. It is always a good idea to learn from past mistakes and avoid them to get better results. Careful analysis of marketing tactics and strategies is important for your digital marketing to be successful.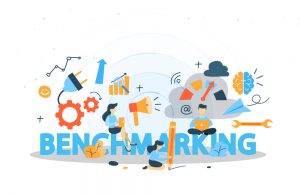 As a Digital Marketing Expert, you need to ensure the effectiveness of digital marketing tactics. For this, it becomes pivotal to assess your digital marketing activities present, how frequently they are carried out, and what impact they have and how engaging they turn out to be. Keeping in view the outcomes, you can prepare the strategy best suited for digital marketing to succeed. Benchmarking is critical in understanding how well you are performing against your competitors.
BUILDING AN EFFECTIVE FUNNEL
For making digital marketing successful, it is important to create an effective funnel capable of turning visitors into paying customers. An effective funnel aims at outreach, engagement, brand awareness, and conversion. The apt funnel guides the brands on how to influence the customers at certain levels.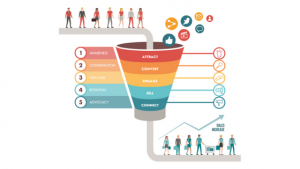 The top-level funnel experiences maximum engagement, outreach, and brand awareness. You can effectively utilize the top level for building customer relationships.
The top-level is about generating awareness and increasing reach which may include an engaging landing page, captivating blog post, pushing the content through social media, Video marketing, Online Ads, SEO, etc. This is an important area of the funnel wherein marketing happens and forms the base of effective customer relationships. Likewise, it is dominant for a digital marketing specialist to know about every stage of the funnel and to turn them into purchasing clients.
CONTENT: THE SOUL OF DIGITAL MARKETING
Content is the king and has all the power to make a brand. Good content can drive online traffic and lead to conversions. The power of content cannot be underestimated. Millions of blogs, videos hovering over the internet space make this thing quite apparent. Some of the brands just outperform against others as they have captive content to offer to its visitors. There is a lot of buzzes created by the word in online marketing. Content is an important element in digital marketing. Without it, digital marketing seems incomplete and meaningless. The content holds the same value to digital marketing as the engine holds to cars.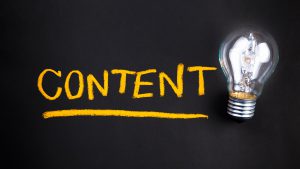 But the content is not just limited to blogs, ads. It is definitely more than it. A landing page or Email marketing or SEO Strategies like bookmarking or guest blogging, all have one thing in common that is content.
Whatever source you are using to drive traffic and generate leads, one thing that is driving the source is content. Make sure to use effective content, clearly defining the purpose. So, if the content can make a way to visitors' hearts, half of the battle is generally won. The purpose is to create a story that is so enthralling that it forces a visitor to call to action. The thing that is important while curating content is that it should be relatable to the visitor and generate the intended value.
LEAVE ROOM FOR IMPROVEMENTS
It is not necessary for a plan to go just perfectly. The plan should be flexible and should have space for unexpected events and time deadlines. The plan should be strategic yet flexible.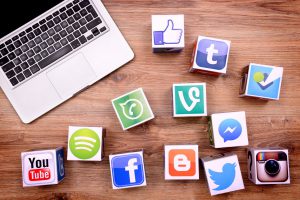 You cannot always be stringent to plan. Sometimes, you need to work as per the unexpected investments, creating viral content to crush the competitor, altering a strategy to increase engagement, and much more. The forceful events can call for alterations to your existing plan. Keeping in view, it is best to create a plan that allows changes. As change is an inevitable part of our lives and it is best to create a flexible plan to accommodate changes owing to market fluctuations or customer attitude. Social Media is the ultimate voice of customers and you should work accordingly to achieve success in your digital marketing. If your social media campaign requires a change, it becomes indispensable to include the change to win over the audience.
WRAPPING UP
So, are you set to integrate these 5 essential elements to run digital marketing successfully? Worry not partner with 24×7 Internet Technologies to help your business attain new heights. Re-invent digital marketing with us. Marked with elements of innovation and performance our digital marketing tactics help you delivering the best.