THE EVERLASTING IMPRESSION CREATED BY AI IN OUR LIVES
AI has become the latest sensation in the Digital Marketing industry. From self-driving cars to DataBot AI is all set to impact our daily lives. Robots, a great invention of AI is often symbolized as an omen of destruction as seen in various movies. But the reality is that this great discovery has simplified various human tasks and has increased the productivity tons. AI has left its impression on almost every sphere of life with the great artificial creativity it has to offer us. With doors being closed automatically, switching lights of your premises while you are far away from the place and knowing customer's behaviour in digital space, AI is everywhere.
AI SIGNIFICANCE IN DIGITAL MARKETING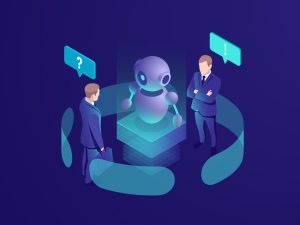 Digital Marketing is growing year by year with all credit to various digital companies battling to mark their say in the digital world.
Investing in AI can hike your digital marketing growth paying new heights for your brand. If you are thinking, how can AI alter the course of your digital marketing plan? The blog here identifies key roles of AI that can accelerate digital marketing growth and let it touch the horizon:
PERSONALIZING CUSTOMER EXPERIENCE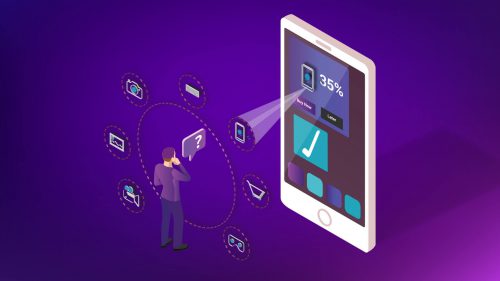 Knowing customer behaviour has become a prerequisite for brands. It is essential to employ a customer-centric approach for long-lasting association with them. Ai has a notable contribution in knowing the behaviour and preferences of customers and sending them suggestions. AI-enabled personalized marketing helps individuals take an interest in the relevant posts. Brands can target customers based on their interests and location. You can easily sneak into customer details like searches, purchase patterns, and target him appropriately.
CHATBOTS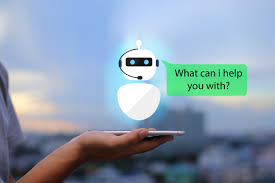 Automation is what is required by most of the brands. Chatbots are mastered in multitasking and use AI techniques to cater to the audience. They are well versed in handling any customer service questions that come their way. As an entrepreneur, you are too busy handling other tasks and it becomes difficult to answer to every prospective client. Here is where the effective use of chatbots comes into play. Chatbots are programmed in a way to answer every customer query effectively.
Chatbots is an effective AI technique to stay ahead in the competition and if you want to succeed,  it is advisable to integrate chatbots into your digital marketing strategy.
PREDICTIVE MARKETING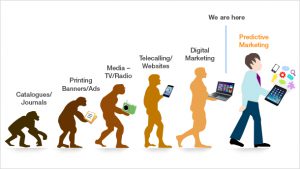 Knowing future marketing success prospects can play a critical role in the success of a brand. By using machine learning, data mining, and artificial intelligence, you can forecast the success of marketing strategy in the future. Through Predictive analysis, you can optimize the marketing campaigns in the best way. Getting insights into data can help retain the customers and maximize one's ROI.
VOICE SEARCH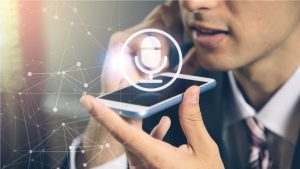 Voice Search is considerably on the rise for it is easy to search by just speaking into the device. For me, for eg, if I need to search for something from youtube at the demand of my kid. I would prefer to speak into my AI-enabled remote rather than typing. Hard! Typing in counting from 1-50. Rather it is much easier to speak in my AI-enabled remote. Going on the same lines, people find it more comfortable to search via their voice rather than typing.
No doubt voice search is the whole new way of searching which is quite evident from the fact that how google voice search queries have been growing exponentially. Voice search SEO is a new game which is all set to revolutionize your business. Voice Search is all a new way to attract revenues for the business. Voice Search is certain to change digital marketing trends and it is a wise decision to integrate into digital marketing plans for alluring business prospects.
TARGETING ADS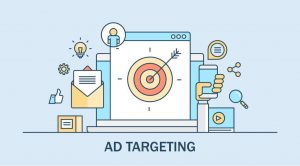 Ads are considered as an effective tool for brand promotion. AI is proving to be an effective technique for generating and prompting ads across various Ad platforms. AI helps in displaying the right ads to the right audience just at the right time. This essential intelligent technique comes to aid of brands by displaying the ads to the users based on their interests and preferences. Using machine learning and AI techniques for targeting ads can help to maximize the ROI for a brand.
SUMMING UP
In the data-driven world, AI is acting as a saviour for digital marketers. Integrating this in your digital marketing plan can trigger the revolution the businesses have been longing for. Get the ultimate customer satisfaction and maximize ROI with this sizzling trend which is all set to take the world by force.