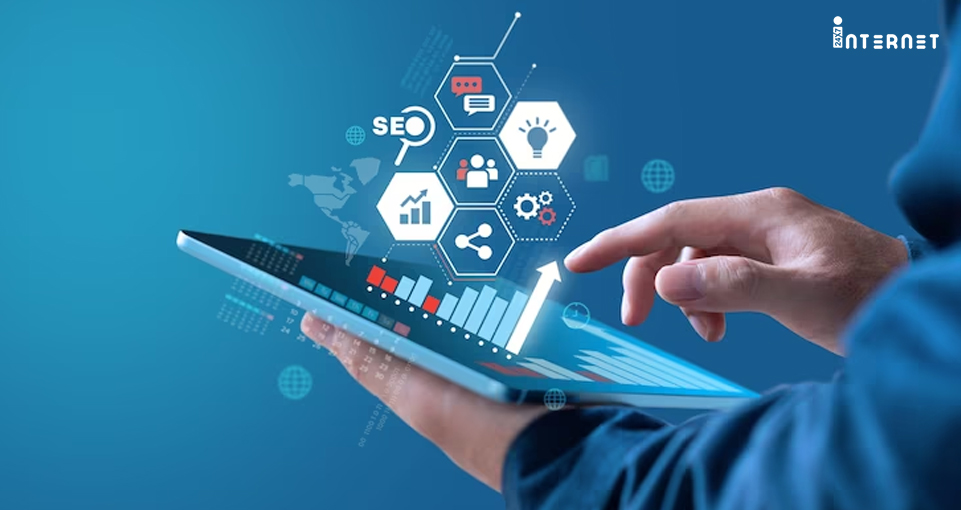 Scope of Digital Marketing after Covid-19
The coronavirus crisis may seem like a huge threat to businesses and jobs as well as health, but digital marketing may in fact take a great leap forward as a result of Covid-19
Before we delve into the scope of digital marketing in India, let's understand the importance of digital marketing. Today, almost everyone is online. With access to cheap data and affordable smartphones, the number of people across the globe who have access to the internet has increased exponentially. This means that if the companies want to connect with their potential customers, engage them, create brand awareness and sell them some products or services, they can easily do it through online channels.
The COVID-19 pandemic has shown that more and more people are searching for products and services online due to social distancing laws. Digital agencies across Sydney have highlighted these tremendous increases in search volumes across a wide range of industries and have identified the best opportunities for business growth. The consumer appetite for purchasing products and services continues to be very much alive, with a 300% increase in online sales.
The Scope of Digital Marketing: Social Media and Beyond
More than half of consumers discover companies through social media news feeds. Companies can reach almost 1 million customers via Instagram alone, and more than 9 million businesses use Facebook to connect with consumers.
Companies leverage social media platforms for both business-to-business (B2B) and business-to-consumer (B2C) digital marketing campaigns.
B2B: To generate leads, B2B marketers are active on social media platforms like LinkedIn and Twitter. They also often rely on PPC campaigns to reach their target audiences without spending too much money.
B2C: B2C marketers focus on improving brand awareness and attracting customers to their websites and products using social media platforms like Facebook, Twitter, Instagram, and Pinterest.
While posting ads and content on Facebook and other popular platforms continue to be an effective way to reach your target market, the scope of digital marketing encompasses much more than just social media. In addition to social media, savvy businesses also employ the following methods to reach new audiences while building (and maintaining) their brand awareness:
Paid search: Marketers pay Google and other search engine companies a fee whenever someone types in your keyword and their ad is shown at the top of the search results ("PPC" model).
Organic (or natural) search: This method takes more finesse than PPC since marketers are using keyword analysis and other search engine optimization (SEO) methods to naturally push their content to the top of the list of natural search results on Google and other search engines.
Email marketing campaigns: Believe it or not, email marketing campaigns (if done properly) are still very effective at reaching your target market, and they're also very accessible for small businesses.
Content marketing: Publishing helpful articles, guides, tutorials, and other online content (in addition to webinars and podcasts) that engages your target audience is the essence of content marketing.
The success of Digital Marketing in India
Let's look at the example of Dabur and how the company used Google's channels to transform itself into a digital brand. Dabur has been a traditional brand for ages but wanted to change its image to a brand for Modern Indian Women. By understanding that at the time of its first campaign online, 80 million women were active users on the internet, it must use this channel to communicate with them.
Dabur also started organic content creation for Google Search through their site mybeautynaturally.com which included various interactive content perfect for SEO and Google ads. These activities led to Dabur's brand awareness increasing by 11% in the 18-24 age category, 245% lift in ad recall in viewers vs non-viewers (best in class in the India FMCG category, with 82% lift in females aged 18-24 and 113% lift in ages 25-35—their key audience) and even a Grand Prix award at AdFest 2015.
Digital marketing jobs
Internet users are estimated to reach 601 million by the year 2021. Currently standing at 33.5%, the digital marketing industry is expected to reach 38% by 2021.
The report also suggests that digital marketing jobs are growing by an average of 14% providing more than 20 lakh jobs.
Digital marketing jobs are growing at an exponential rate & with new technologies coming into practice in everyday business, the role of digital marketers is immense.
Conclusion
Consumers don't want to listen to influencers who don't share their sentiments. They certainly don't want to continually see the same brands advertising the same things on the same channels, with little thought for their audiences, just because they have money to throw at it. The brands that will adopt this simple approach and keep audiences at the top of mind will undoubtedly be rewarded for years to come!