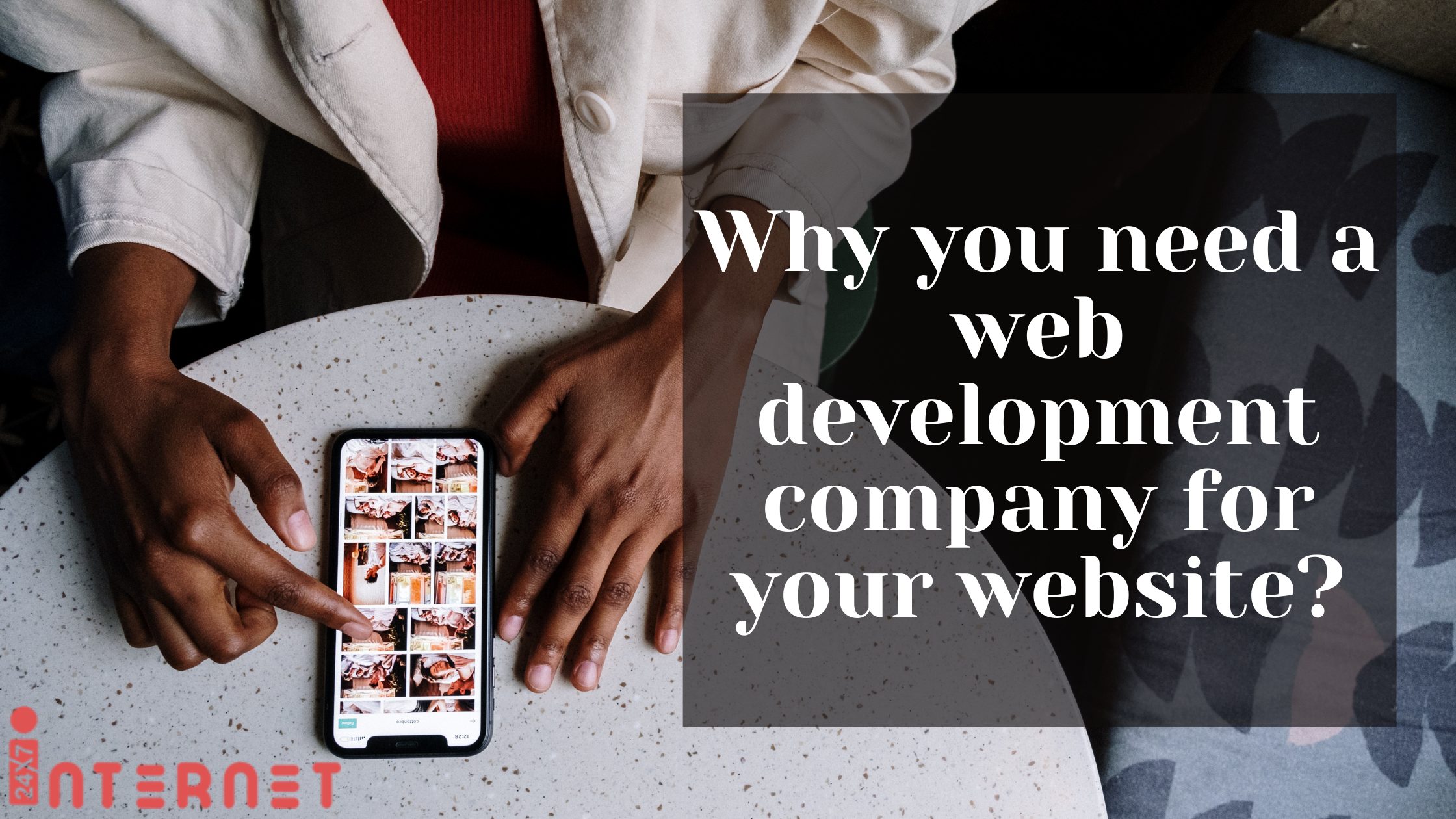 Why you need a web development company for your website?
Having a website has become of utmost importance for businesses. Especially when you want to procure bigger projects, having a website is recommended. Customers are getting more inclined towards online shopping. The websites have a substantial role to play in attracting visitors and generating leads. The web design quality has to be of high quality.
The first question that comes into one's mind on how to develop a top-notch website that is capable of drawing customers. The answer to this is that you need to hire first-rated companies to cater to all your web designing and development needs. Well, your search ends here. 24×7 Internet Technologies is a first-class development company that can handle all your development needs.
Need for a well-structured web designing
The company is in dire need to sell its products and services. The website proves to be a gateway for showcasing the product and services and prompts users to call to action. The website that s friendly to use and navigate and has appealingly listed its products and services can pave the way for lead generation and conversions.
An outdated website is often not recommended by customers and it takes merely no time for them to take an exit and look for some other brand. A well-design website represents its brand and calls for more users to visit your website.
Building trust is a primary concern that can be obtained well-designed website. Just like before placing an order, we get deep into knowing the company, the same role the website needs to play in retaining customers. An improperly designed website is not going to do any good.
A website is regarded as a key factor in SEO ranking. A site that has an inferior design or ranks lower on page loading factor is not ranked on search engines and may have a considerable loss in terms of traffic and visibility. Responsive design is a must for generating an exceptional user experience. While designing a site, one should take care that the design is compatible across various devices.
Creativity and style of writing are also critical factors that play a pivotal role in attaining and retaining customers. Visuals, content mix, and way of writing can play a significant role in driving customers. Headings, fonts, sentence lengths, and structure, typography, color are key factors that can help the audience glued to a website. Also, if the visitor gets appropriate information about your products and services, it is a good reason for him to stay on the website. Also, a well-directed call to action section prompts him to take an action.
Role of web designing company
A top-notch web designing company knows the art of representing products and services in a way that calls for maximum engagement. If you are looking for a web design partner that can help you get the best for your business, you are right page. 24×7 Internet Technologies is a web designing company that can help you obtain the top-notch best-looking website that can acquire your business goals.